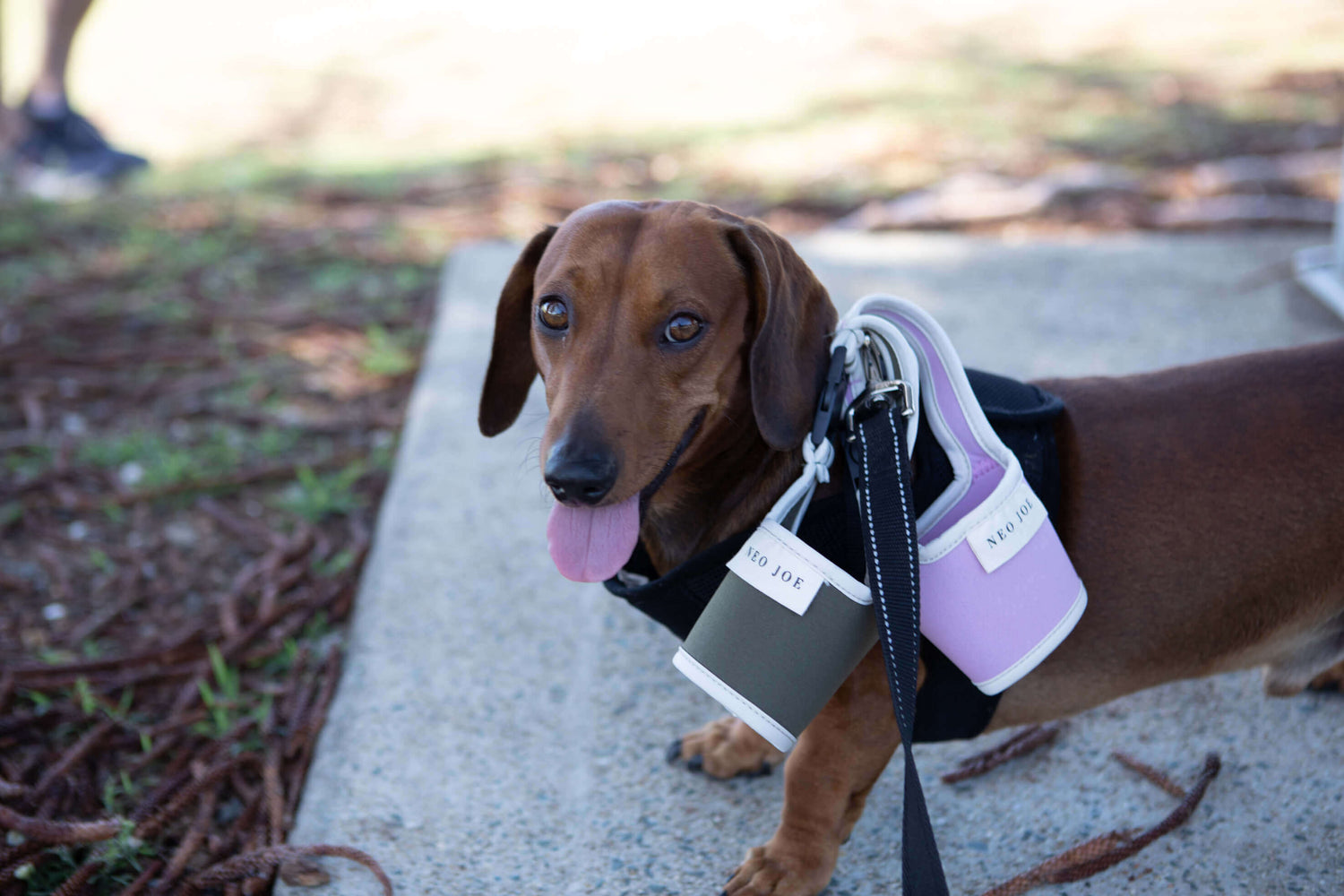 Why neo joe?
The NEO JOE coffee sling is the perfect accessory for the planet-loving coffee drinker who is always on the go. You can choose from a variety of colours and trims to match your style and personality.
Our slings are made from a soft neoprene, that is machine washable, durable and can be stored easily.
The unique handle is soft but secure enough to carry on one finger and features an opening clip that allows you to hang it anywhere. That's right, anywhere - your bike, pram, e-scooter, shopping trolley, wheelie bag, suitcase!
Shop All Coffee Slings
shop our bestsellers
Tired of trying to carry it all?
Neo Joe Coffee Slings have been designed to help busy multitaskers carry their coffee on the go.
Whether you're a busy mum, a dog walker, a nature lover or anyone in between, there is a Neo Joe Coffee Sling to suit you.
Let customers speak for us
we're all about sustainability
In Australia, we generate 5 million tonnes of paper waste every year and 30% isn't recycled and ends up in landfill.
Support your coffee habit whilst supporting the environment!
not sure which colour to choose?
Why not purchase one of our collections and take the guesswork out of choosing?
Regular price

Sale price

$53.97 AUD

Unit price

per

Regular price

$107.94 AUD

Regular price

Sale price

$107.94 AUD

Unit price

per

Regular price

Sale price

$53.97 AUD

Unit price

per
Nature and coffee!
From our mantra of Drink Coffee - Live Life while doing our small part to protect our magnificent planet, the coffee sling was born. The Neo Joe coffee sling is the new way to carry takeaway coffee, the simple, versatile, reusable way!
Adopting the habit of using reusable items is an easy way to reduce single use waste and play a small part in appreciating and preserving nature. We don't need a handful of people doing zero waste perfectly we need millions of us doing it imperfectly.
So whenever and wherever you drink your takeaway coffee, we hope that our Neo Joe Coffee Slings make your day a little bit easier and a lot more fun!
Learn more